NATIONAL STRIKE 2019
The uprising of popular, indigenous and student movements in reaction to the economic reforms declared by the Government of Lenín Moreno.
The popular sectors firmly reject the fuel hikes and the treaties with the IMF. While students and other organizations maintain protests in downtown Quito and other cities of the country, indigenous movements block roads and gather to march to the capital and join the great popular concentration.
The Fluxus Foto collective takes to the streets to document the demonstrations and the feelings of all of us who consider ourselves hit by the new economic measures.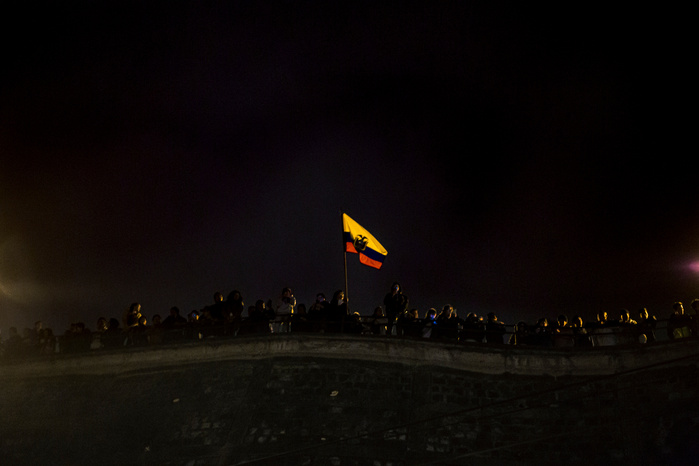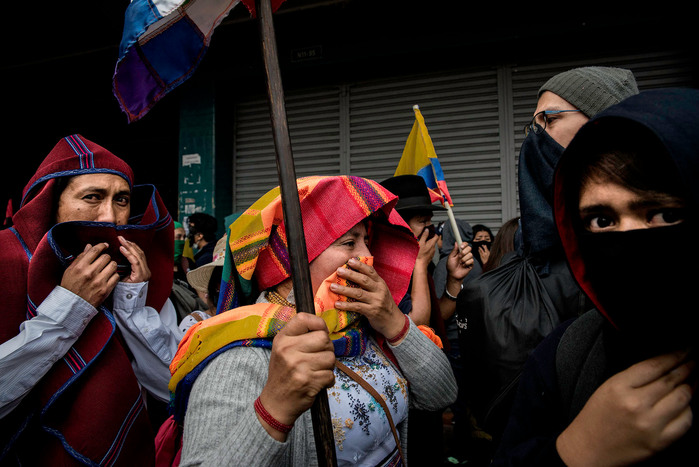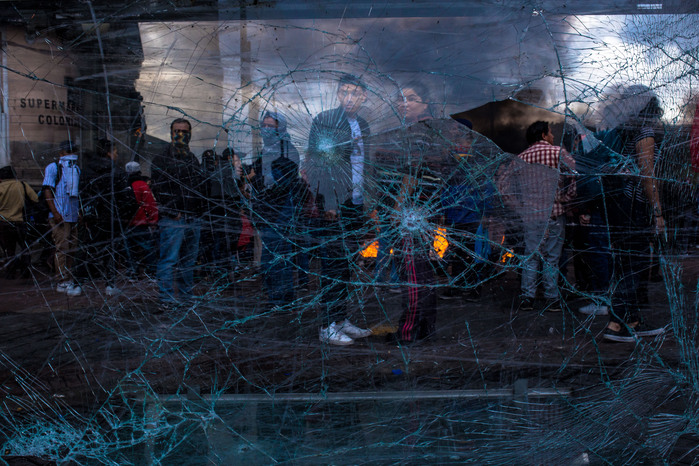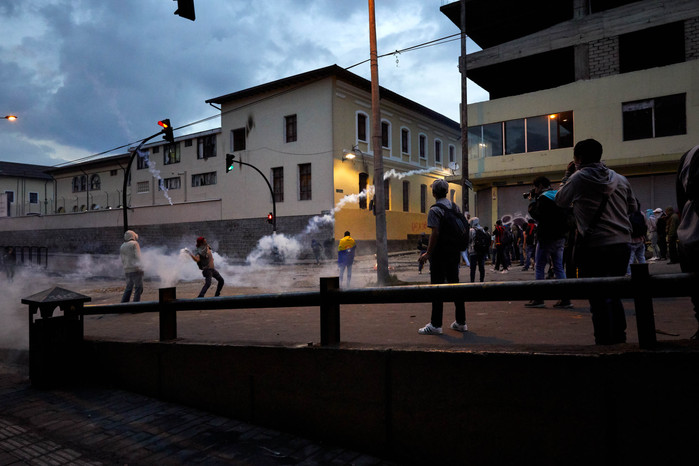 After the official announcement of the new economic measures, mainly the release of the subsidy to the prices of extra gasoline and diesel, the national transportation union decided to call for a stoppage of its activities, leaving most of the national territory without public transportation.
Since the early morning of Thursday, October 3, blockades were observed on the roads, burning tires and groups of drivers demanding the immediate repeal of the economic measure imposed by the government. During the course of the day, demonstrators joined these protests to march to the Carondelet palace and reject the IMF-friendly economic policies.
In response to these protests, the government deployed the police contingent to restore order and contain the unrest.
The abuse of police force and violent repression of demonstrators extended to the press, specifically to photojournalist colleagues who were carrying out their work.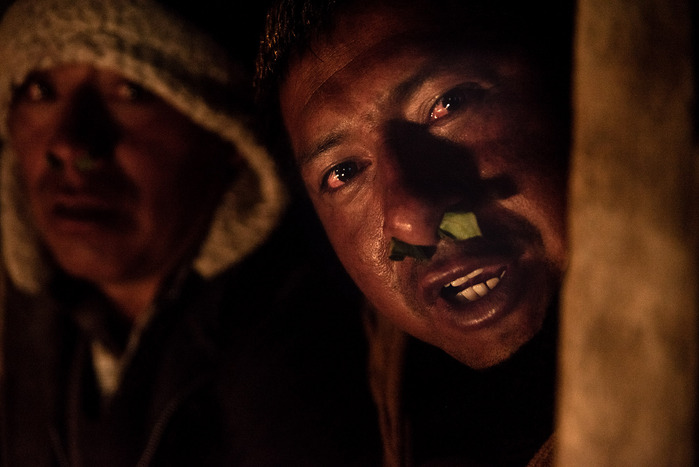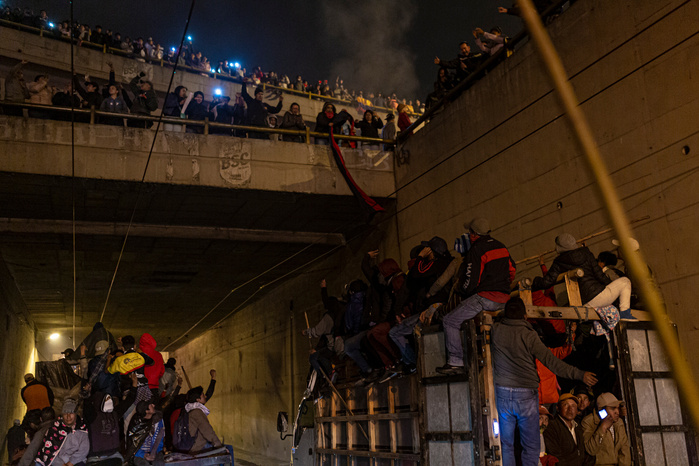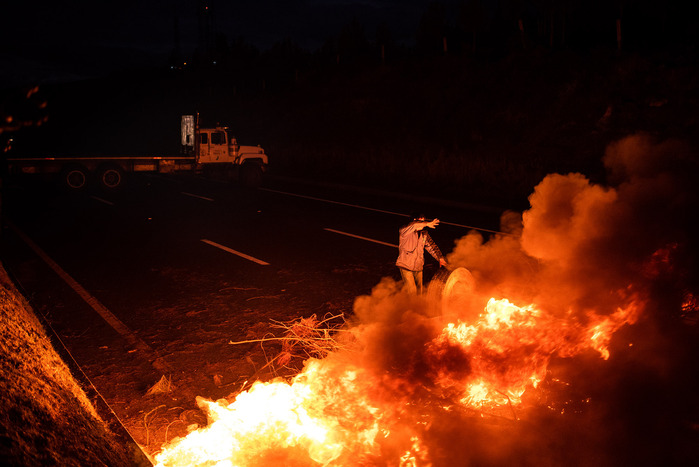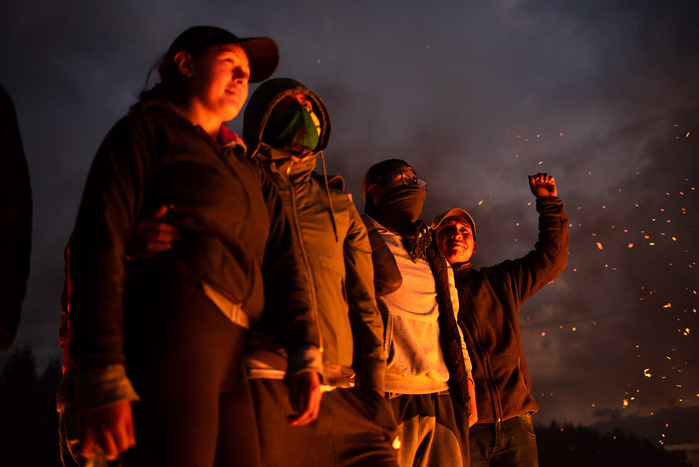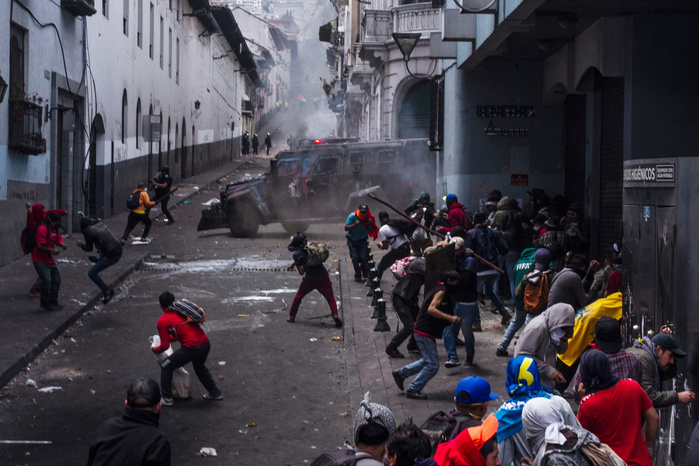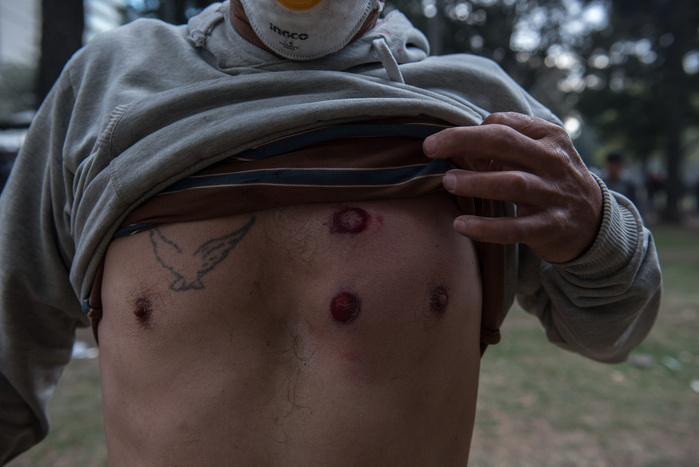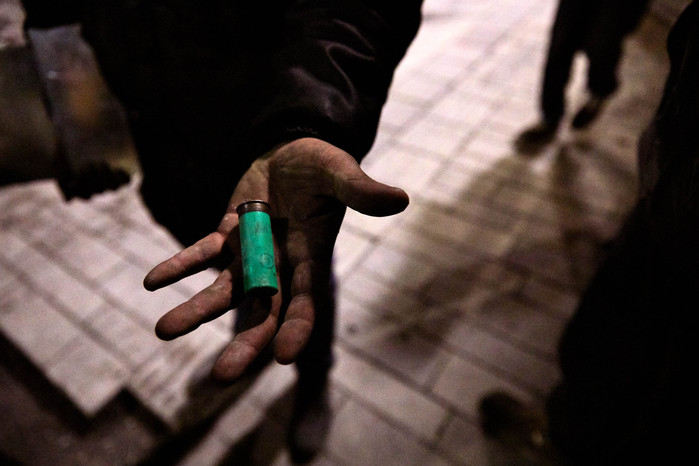 Those of us who are in the streets are people who live it and fight it day by day. All the people who have taken to the streets are workers, fathers and mothers, students and young people who are tired of the authoritarianism and cynicism of this government, which has looked after all interests except those of the Ecuadorian people. These protests are the accumulation of indignation contained in a suspended breath that has been sustained for more than 10 years, and it was yesterday that it has finally exploded to demand a dignified policy with the country.