THE FREDDY USCÁTEGUI STORY
The first rays of sunlight that illuminate Quito's Historic Center reach Plaza Arenas, a popular commercial center that specializes in the sale and exchange of second-hand items including clothing, household appliances, tools and old copper ornaments. This market was one of the spaces rehabilitated as part of a recent urban regeneration project in the colonial quarter, resulting in a series of physical improvements and the reorganization of the local businesses.
Every morning at 8 a.m., Freddy opens the doors to the merchants who start arriving with their merchandise to open their shops. This is his story.
Fredy Uscátegui is 44 years old, he traveled from Venezuela to Ecuador in 2015 and after traveling through some provinces of the country, he decided to settle in downtown Quito working for a long time as an electrician, carpenter, bricklayer, among other trades that he masters. He began performing various tasks for the merchants of the Plaza Arenas, earning in a short time the respect and consideration of the partners thanks to his good performance.
Freddy's story is part of Abrazos que unen, a United Nations Ecuador campaign that seeks to create spaces to share and multiply stories of solidarity and hospitality towards people of other nationalities and origins.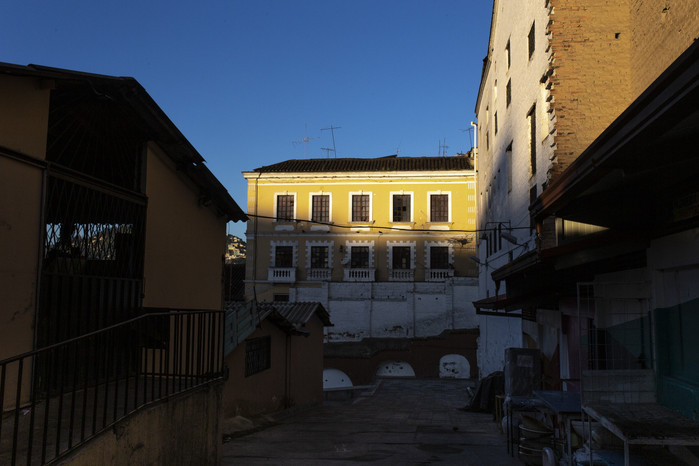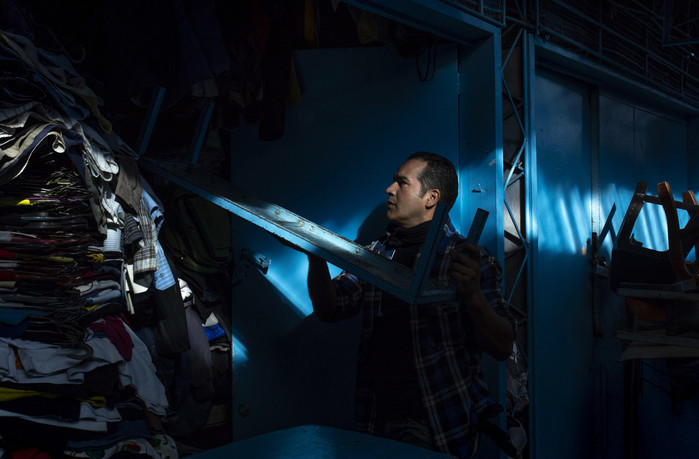 When the Board of Directors of the market required a janitor who would also be in charge of the guard functions of the place; they found in Fredy the ideal candidate. Taking into account his deep knowledge of the space and its people, they offered him the position and a room inside the market to be his home.

At the beginning of 2017, with great effort Fredy was able to bring his two daughters, Andrea and Sofia, from Caracas to live with him. They divide their days between attending school and sharing the rest of the day with their father, always inside the shopping center.
Freddy continues to work at Plaza Arenas and has managed to create a bond of work and friendship with the merchants and the place.